Writer
Kevin has written two books, several essays, and countless profiles of theater and cabaret luminaries.
Books For Sale
A QUARTER INCH FROM MY HEART
Telling the riveting story of what what happened when the author took in a refugee from Hurricane Katrina as a roommate until he could "get back on his feet," A Quarter Inch from My Heart is a tale of complicated friendship, loss, and redemption.
Buy on Amazon
Buy on BN.com
OFF THE CHARTS!
When twenty-one-year-old Greg Bounder, a brash, wealthy college student, meets his one-time singing idol, Sally Testata, at a Scranton bar, he seizes the opportunity to create an exciting career for himself by managing her comeback.
Buy Now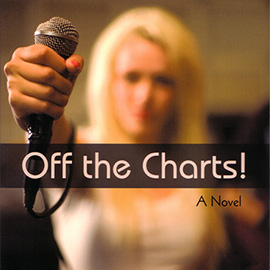 Kevin also reviewed cabaret shows for Bistro New York for many years.